15-18 Sedona WPN-R Dual Exhaust System
WPN-R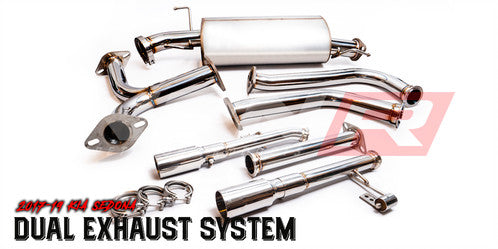 WPN.R Exhaust Systems are made of 304 Stainless Steel.
All flanges are laser cut for a true fit. 
V-band clamps are used for ease of installation. 
Designed for optimal exhaust flow, we route the exhaust pipes with the least restriction and maximum ground clearance.
Exhaust sound levels are designed to comply with California noise ordinance laws.
Exhaust Tips are designed to be adjustable to any desired length to fit to any style bumper. 
PRICE INCLUDES SHIPPING TO ALL USA STATES EXCEPT HI AND PR.