17+ Chrysler Pacifica Megan Racing Lowering Springs
Megan Racing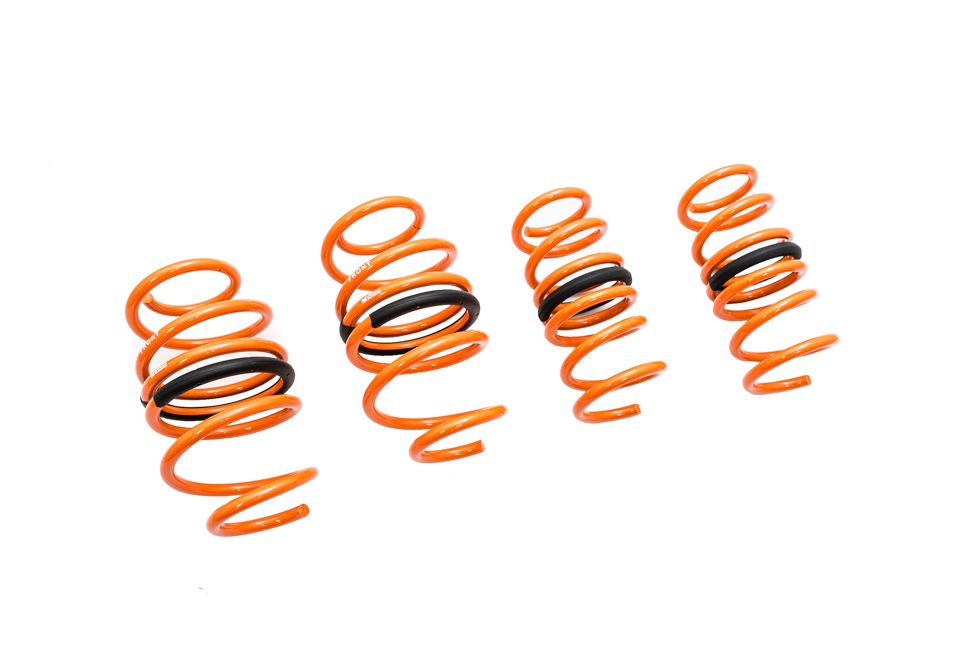 Lowering springs for the Chrysler Pacifica offers a subtle drop and spring rate increase to improve the over-all aesthetics and handling characteristics without breaking the bank. 
Megan Racing lowering springs are constructed of SAE 9254 Cold Wounded Steel under phosphate powder coating to deliver extremely durable coil springs resistant to premature "sagging". The result is a spring that specifically offers improved handling with smooth and comfortable ride characteristics. (Note: Spring rates and drop amount vary by different vehicle application and chassis load). All Megan Racing suspension components are protected by a 1-year manufacturer warranty against manufacturer defects.
Bumpstop trimming is required.
Application:
- Chrysler Pacifica 17+ (FWD)
Specifications and Features:
- SAE 9254 Cold Wound Steel
- Direct replacement of OE components
- Front Drop: .9 inches
- Rear Drop: .89 inches
- Powder-coated finish
- 1-year warranty against manufacturer defects
PRICE INCLUDES SHIPPING to all US States except HI and Puerto Rico.