2011-17 Sienna WPN-R Stainless Steel Y Pipe
WPN-R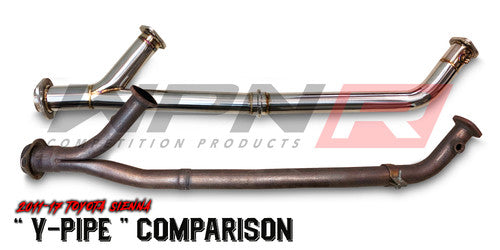 The WPN.R Y-pipe is designed to free up Restrictive Front Y-pipes which are usually crush bent from the manufacturer.
 
All pipes are enlarged from OEM to allow for Higher Exhaust Flow and better performance gains. 
 
Made of High Quality 304 stainless steel and Big Welded for a strong and true weld. We use High Quality V-Band Flanges & Clamps for a precision fit and finish.
 
FOR OFF ROAD / RACE USE ONLY. STRICTLY NOT TO BE USED ON THE STREET. 
 
PRICE INCLUDES SHIPPING TO ALL US STATES EXCEPT HI AND PR.