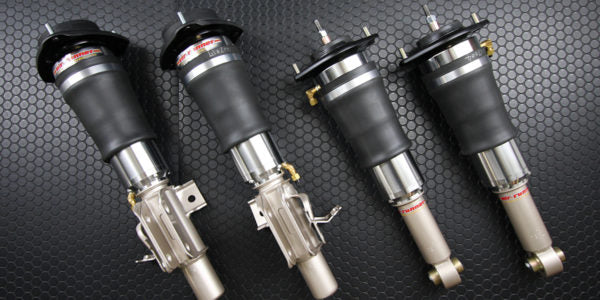 All Air Runner products are made in Japan so you know each kit will be built with utmost quality and performance.
Ride Comfort is the emphasis on every Air Runner product.
Kit is available for all models 2011+ Sienna
4 Kit Options

1. Struts only (Will need to purchase management separately)
2. Full Kit (Includes Basic Management)
3. AR Struts with Airlift 3P Management
4. AR Struts with Airlift 3H Management
 Each basic management comes with 1 Compressor, Tank, and necessary hardware, remote and ECU. Installation will vary and not included. 
Airlift Managements
Airlift Managements all come with 2 444C compressors, 1 4 or 5 gallon tank and all the necessary hardware for installation. 
Shipping
Price includes shipping to 48 states EXCLUDING Hawaii and Puerto Rico. For International orders, $100 of price is credited for shipping. 
For any questions regarding each kit please email us through our Contact Us page.