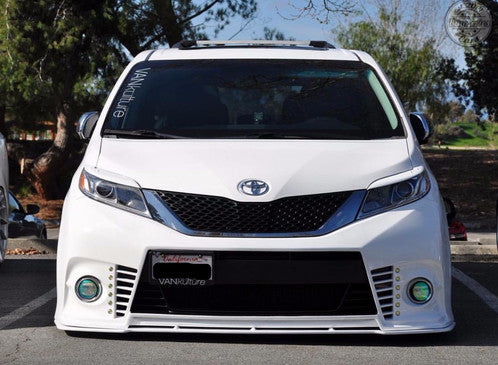 The CK V1 Bumper is made of very durable and flexible polyurethane. The design is one of a kind and only available here! Bumper comes with 12 LED's for DRL function.

First picture also shows optional fiberglass splitter which is optional. Get yours while available.
Price includes shipping to 48 states EXCEPT Hawaii and Puerto Rico.