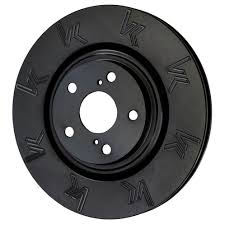 2011-2019 Sienna (all models) Brake Rotors Exclusive VK-slotted brake rotors are made to OE-specifications for perfect fitment and reliability. Slot depths are precisely machined to spec for maximum performance of keeping brake pad surfaces clean of debris while retaining full disc structural integrity.
Our vented rotors feature double disc grinding on both surface to virtually eliminate any runout and slots are made on both faces for even brake pad wear performance.
Fully coated in premium black zinc, the VK rotors ensure rust prevention from all exposed surfaces including internal vanes and even the slots themselves.
FREE SHIPPING to all US States EXCEPT PUERTO RICO AND HAWAII. INTERNATIONAL SHIPPING will be sent a separate Invoice.