2017+ Tesla Model 3 Prazis Air Suspension kit
VANkulture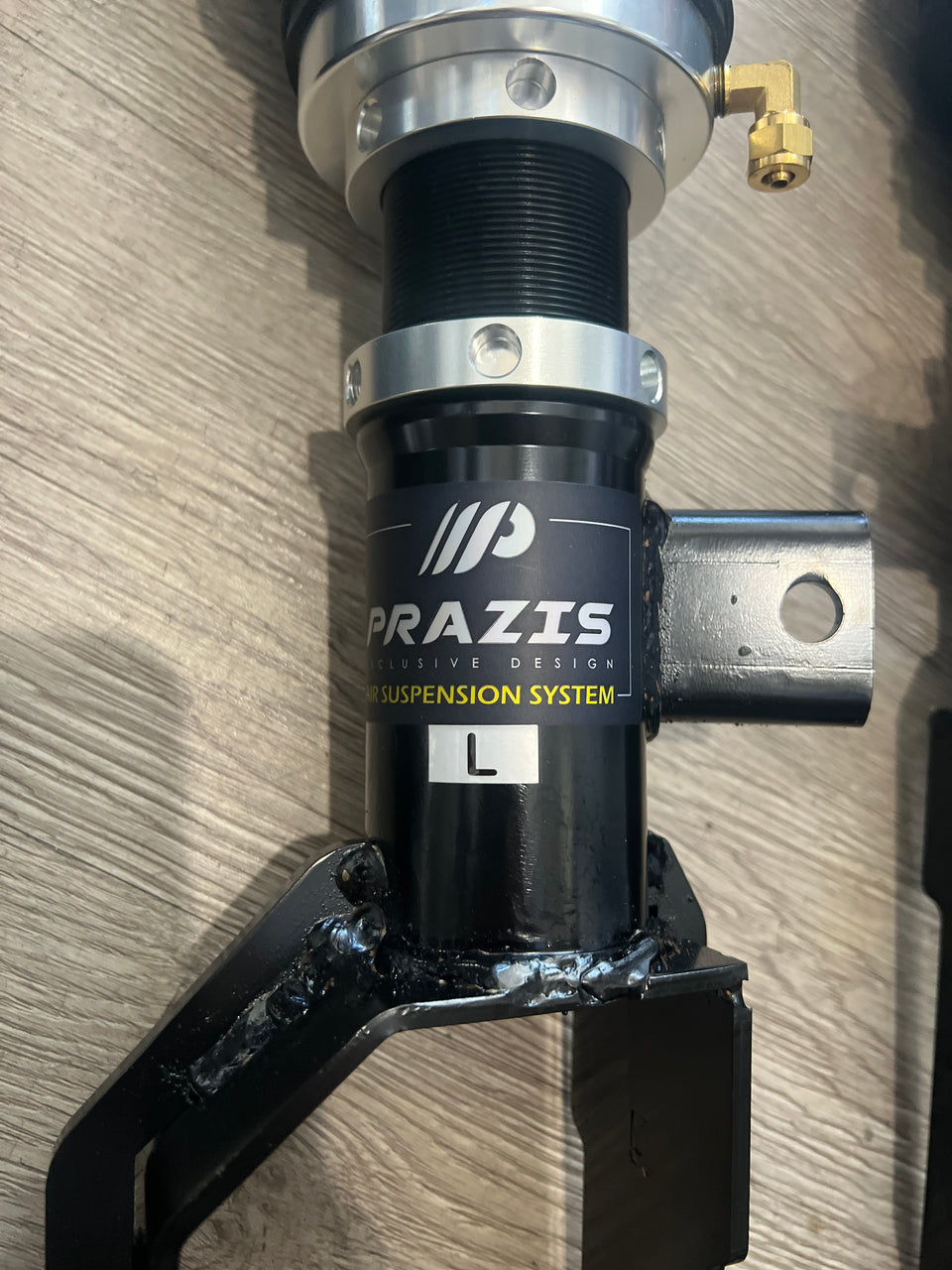 - Special design by vehicle type utilizing aluminum material and metal quality
_ 32-step damping force adjustment
_ Full length adjustment type
_ Adjustable upper mount can be selected for strut vehicles
_ 1/4 fitting included
For models equipped with an electronic control system on the genuine suspension, the warning light may blink when the genuine suspension is replaced.
In PRAZIS, a canceller that prevents the warning light from blinking can also be manufactured separately (some models cannot be supported).
Due to the total length of the optional reservoir tank and the installation point, some models cannot be supported. Please contact us in advance.
Since it is an original product, it will take 2 to 4 weeks to produce it after the order is confirmed.
Please contact us for the production of air struts one-off for models not on the list.
Price includes shipping to all US States except HI and Puerto rico