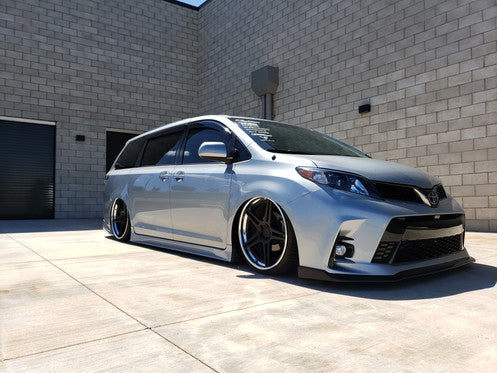 This is for 2 new 2018+ Sienna front bumper lips.

Both lips will fit both non SE and SE models.

Version 1 is a straight lip design which follows the contours of the oem bumper.

Version 2 is a vented lip design which shows vents on the bottom center portion of the lip near the bottom of the oem bumper.

Only 10 available for each version.

FREE SHIPPING TO ALL US STATES EXCEPT HAWAII AND PUERTO RICO.