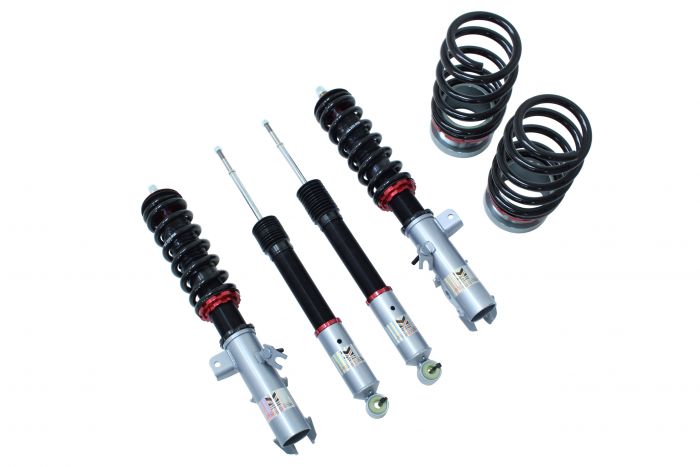 Megan Racing coilovers are now available for the 1st generation Sienna.
The coilovers will give you better handling and also appearance as it will reduce the fender gap you usually see on a stock suspension.
Drop rate: Front 1.3in (+/- 1in) Rear 2.2in (+/- 1in)
SPECIFICATIONS & FEATURES:
- 32 Levels of Damper Force Adjustment
- Rubber Dust Boots
- Adjustable Ride Height
- Aggressive Spring Rates
- Single-Cylinder Design
- Aluminum Brackets
NOTE: OEM top hats must be re-used. 32 Levels of Adjustment: 1-8: Suggested for track use. 9-16: Suggested for mountain/aggressive use. 17-32: Suggested for common street use.
- All coil-over damper kits come with 1-year manufacturer-defect warranty.
- All Hardware is Included
FREE SHIPPING to all US States EXCEPT HI or PR.