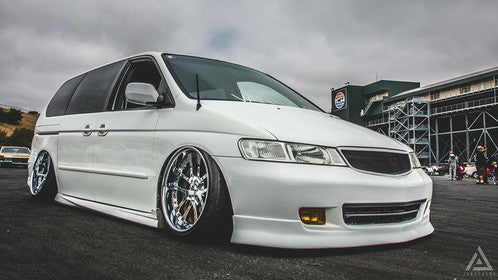 This front lip is designed for the 2nd generation Honda Odyssey 99-2004.
This lip is made of polyurethane which is great for durability and flexibility.
The lip has a very clean and proper look that blends in real well with the van's body lines.

FREE SHIPPING to 48 states except Hawaii and Puerto Rico.
As of March 2019 Citykruiser parts will only ship in all US STATES EXCEPT HAWAII AND PUERTO RICO.
Please contact Autocustoms 808 in Hawaii and Nextmod.com for Canada.