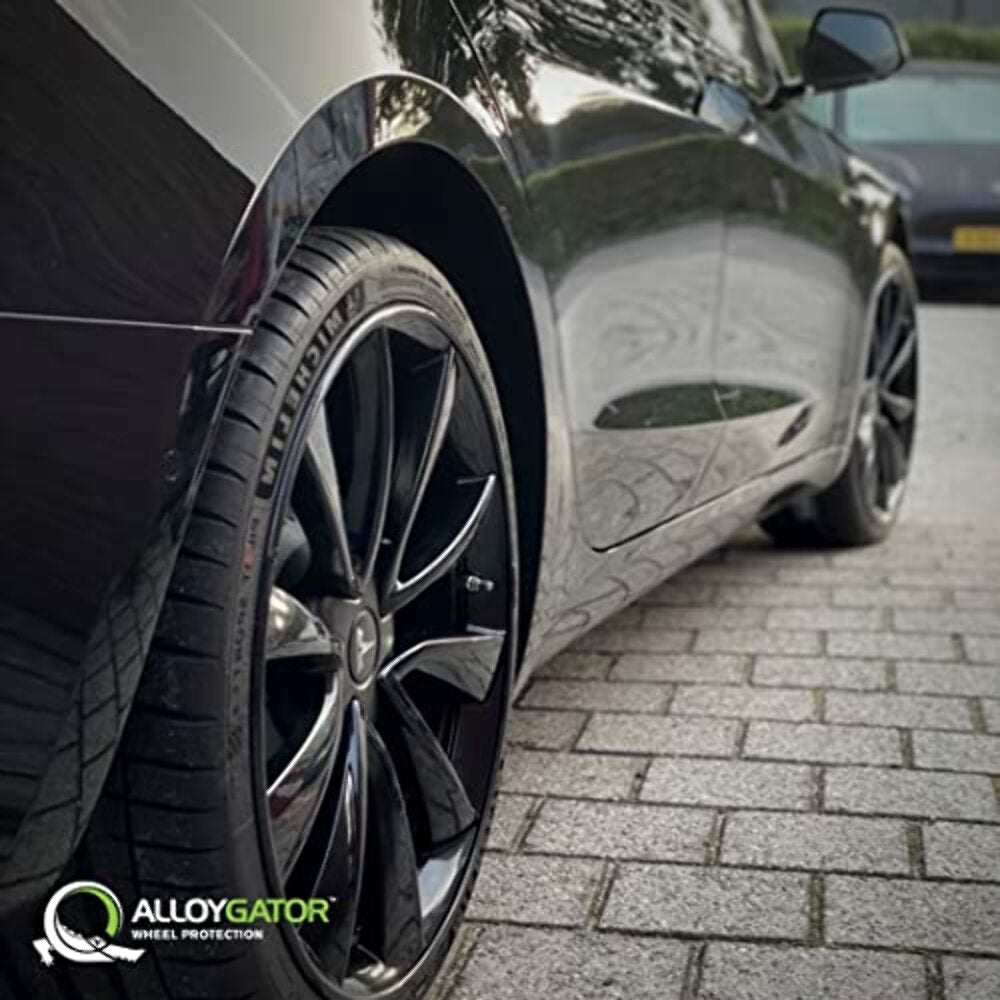 Protect your alloy wheels from scuffs and scratches caused by curb and pothole damage with AlloyGator alloy wheel rim protectors.
Manufactured from blended super tough nylon, and engineered to be physically integrated between a tire and alloy, AlloyGator offers market-leading, robust and unrivalled wheel rim protection. The only TUV and MIRA certified wheel protector on the market today!
• Curb rash defense for your EV.
• Each kit outfits a set of 4 wheels from 12" to 24".
• 14 color options: Black, Silver, Red, Yellow, White, Sky Blue, Purple, Pink, Orange, Graphite, Green, Bronze, Gold, and Blue.
• Professional installation is recommended.
• Not available for international shipment except Canada.
NOTES: Must use the included Suitable Gauge to verify Rim Protection fitment. The wheel edge should not pass to the red section.
DO NOT: use a car wash that uses wheel/tire guide rails.
Curious on how to install AlloyGator? Check out their