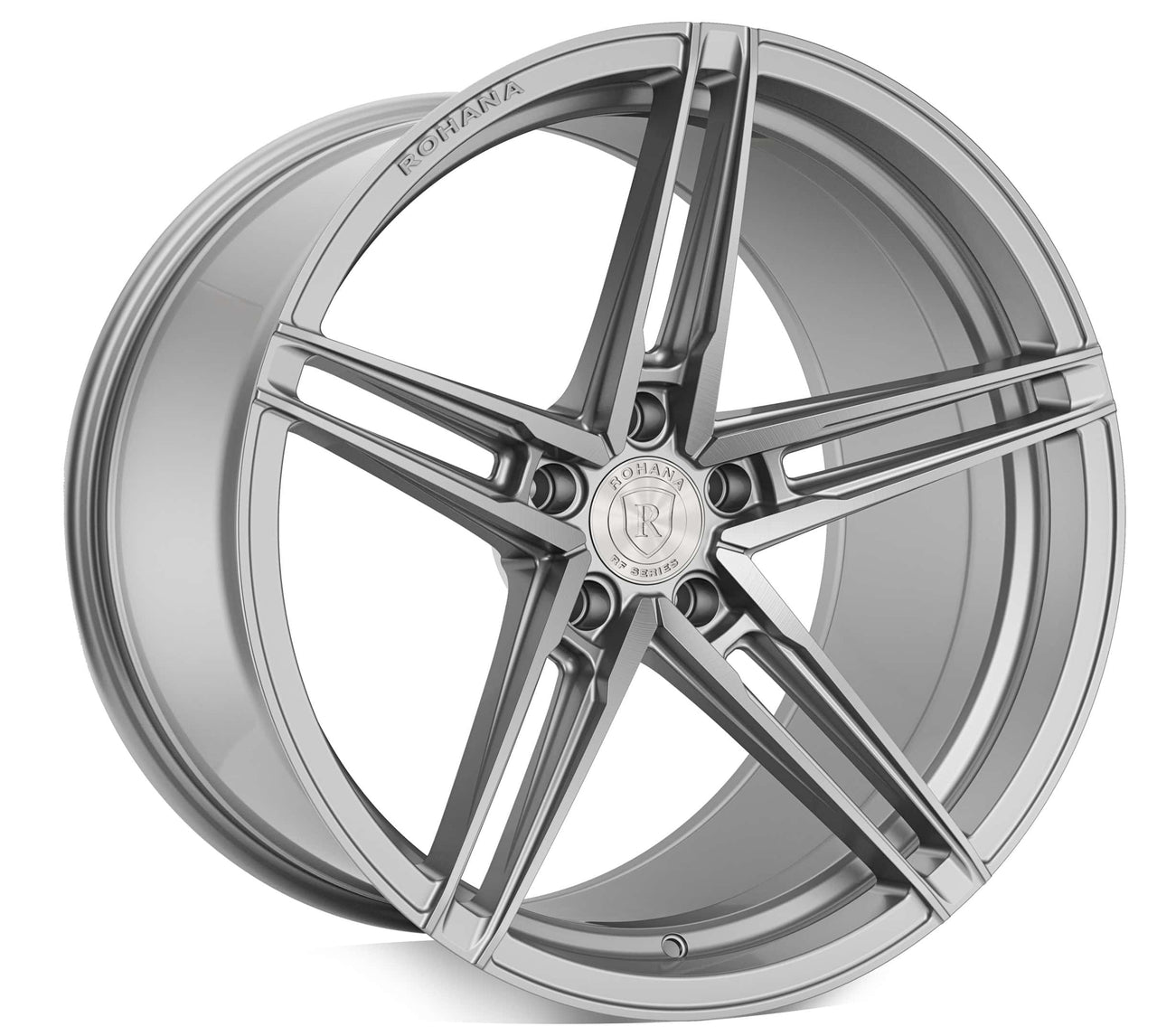 The RFX15 features a classic but modern approach to the split 5 star design. The iconic long, sleek spokes can complement any luxury or sports vehicle.
PLEASE CONSULT WITH US FIRST FOR FITMENT CONFIRMATION WITH YOUR VEHICLE. CALL US AT 650-484-7467 OR EMAIL US. 
Available for many of the van fitments. Sienna, Odyssey, Sedona, Carnival
PRICE INCLUDES SHIPPING.