Yuxi Space Model 3 / Y 5.5 Inch Front Intelligent Instrument Display
Yuxi Space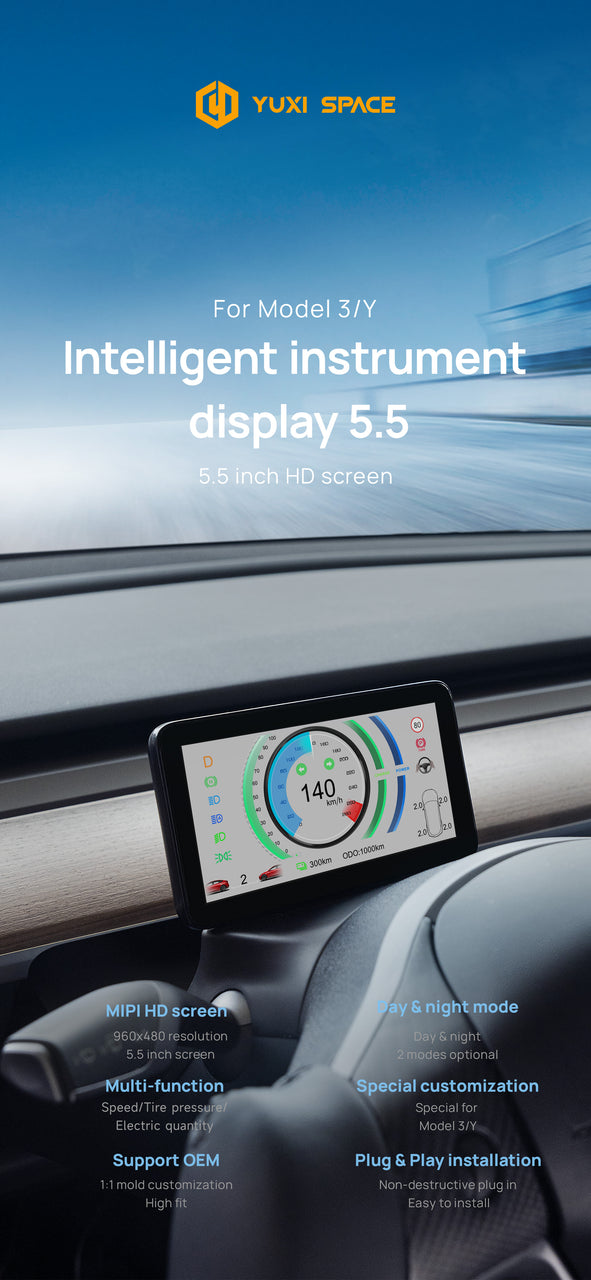 Intelligent instrument display 5.5''
1.More Stereoscopic Design:

 
5.5 inch 2.5D larger screen keeps the original vehicle style, fashionable, more stereoscopic 2.5D screen, suitable for Model 3/Y.
2.Multi-Control:

 
brightness/steering buttons/function settings
3.Synchronize Information:

 
battery data / mileage / temperature / gear / speed / distance / time / tire pressure / lights.
4.Perfect Fit:

 
compatible with original vehicle function and design, IPS craft, 178° viewing angle.
5.Plug & Play Installation:

 
don't destroy the original vehicle wiring, no drilling.
6.Safe Driving:

 
no need to look to the left and right, focused vision, clear information, which greatly improve the safe driving.