Yuxi Space Model 3 / Y Wireless Soft closing door Mechanism
Yuxi Space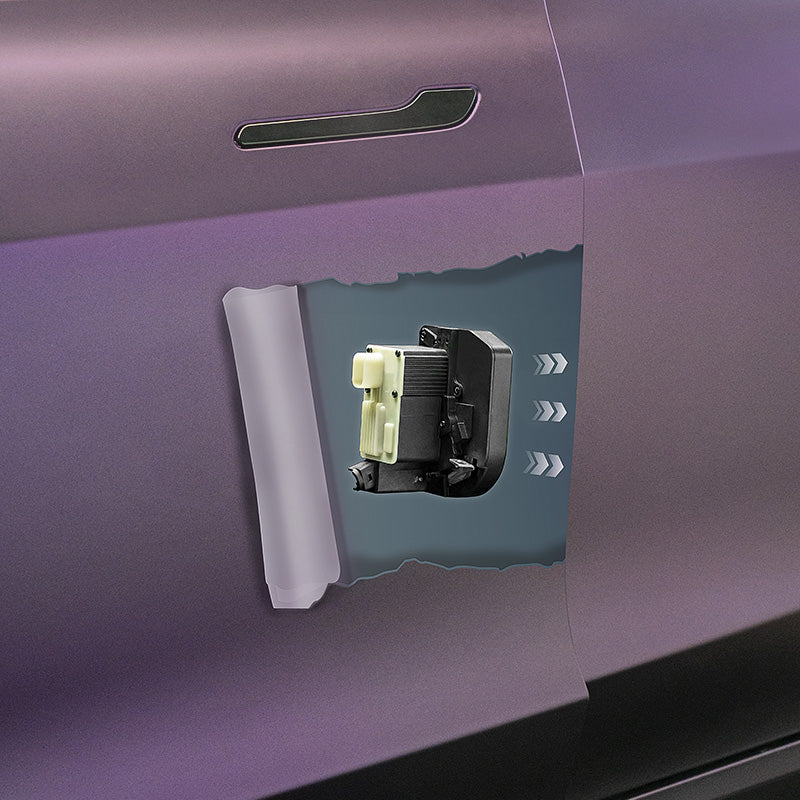 Wireless Soft Closing Lock
Cost is for all 4 doors.
1.High integration, significant savings in installation time
Compared to Tesla modifications Wired Soft Closing Lock, integrated lock block, no wiring, and original car connection, which save you 60 min installation time.
2. Intelligent soft closing
When the door is not completely closed but close to the closed situation, the motor drives device to pull the door lock latch, you gently push the door to the edge of the door 7mm, automatic door suction and locking can avoid closing the door heavily, automatically switch from half-lock state to full lock state so that the door automatically suction until completely closed
3.Adopt Japanese Minebea motor
Gently close the door, the motor operation sound is less than 30 decibels, and you slowly enjoy the unprecedented comfortable feeling, saying goodbye to damaging the original car with a heavy close. The low-decibel closing sound enhances comfort.
4.New laser welding, IP67 waterproof
Tesla modifications soft closing lock can still work normally after 6 minutes of immersion
5.Safeguarding
Sensitive anti-pinch function and is equipped with an emergency pull cord that can deal with extreme situations with ease.
6.Pass EMC all functions test
In the harsh electromagnetic environment, Tesla modifications soft closing lock can still work normally, and don't interfere with other devices and networks around.
7.Rapid response, 2s completion time
Alps microswitch with multiple contact points sense, high sensitivity, and a special design of metal shrapnel, Tesla modifications soft closing door can be triggered with very little force, which makes them ideal for applications that require fast response and precise control.